Meet Jade Range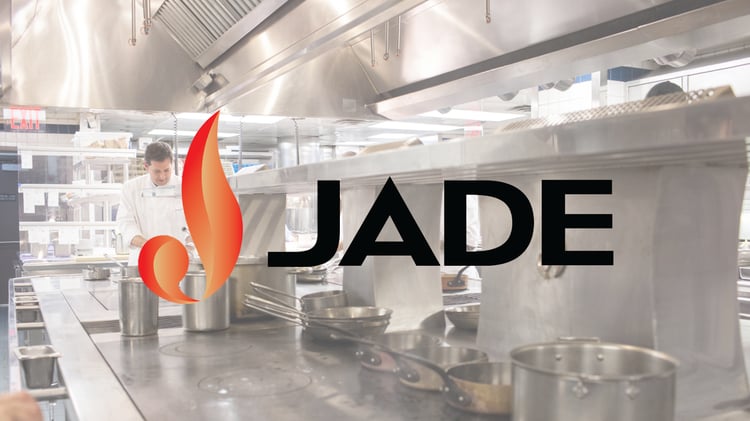 Valuable information is often hard to come by in the world of foodservice equipment. That's why Jade is proud to announce a new commitment to our customers, a commitment to provide valuable information to help you both before and after purchase. What we've found is that content can often be misguided or irrelevant before purchase, and in many cases, it doesn't exist at all after purchase. Not any more.
If you're looking for the perfect range for your commercial kitchen, we hope this and all future posts will help. We understand that not every oven is right for every type of operation, and by analyzing the challenges and trends of our industry, we hope to shed some light on the important factors that comprise the selection process.
Simply put, we're here to help.
What we know is most chefs cite poor oven and pilot performance as the biggest complaints with existing ovens, and the most significant factor impacting performance is the cleaning process. We've analyzed these surveys, and the result is our company's commitment to our customers in four important ways:
WE USE QUALITY MATERIALS, INSIDE AND OUT.
Just about everyone complains about pilots going out in ranges, and a typical range uses tubes that are made of brass or aluminized steel. These are weaker metals that can be compromised by cleaning solvents. At Jade, we use tubes and tips made with #304 stainless steel and burners are built with lift-off heads. This makes cleaning a lot easier and a lot less harmful to the unit's operational capacities.
WE USE ALL-WELDED CONSTRUCTION.
Along with better materials, Jade uses manufacturing processes that include all-welded frames. This is important because as ovens heat and cool, they expand and contract. Welded frames simply respond better to these types of temperature swings than nuts and bolts do, and Jade uses bead welds to avoid weakened joints.
CUSTOMIZATION IS KEY.
In many commercial kitchens, a one-size-fits-all approach won't work. One of the most exciting aspects of the Jade brand is our ability to provide the dream kitchen, no matter what the size. Operators can create just about any configuration of open-burner ranges, griddle tops, broilers, fryers, refrigerated bases, and more.
DESIGNED WITH CHEF INPUT FOR CHEF OUTPUT.
Here's a great example. When Chef Daniel Boulud was looking to install griddles in his Wynn Resort restaurant in Las Vegas, his team was concerned about the types of temperatures they could generate using traditional models. He worked with Jade to create the ideal unit, and today, that plancha concept is catching on with other chefs across the country. We know chefs are the driving force behind innovation, and we're happy to follow their lead.
STAY UP TO DATE WITH EVERYTHING JADE RANGE HAS TO SHARE