Why Your Commercial Range Burners Matter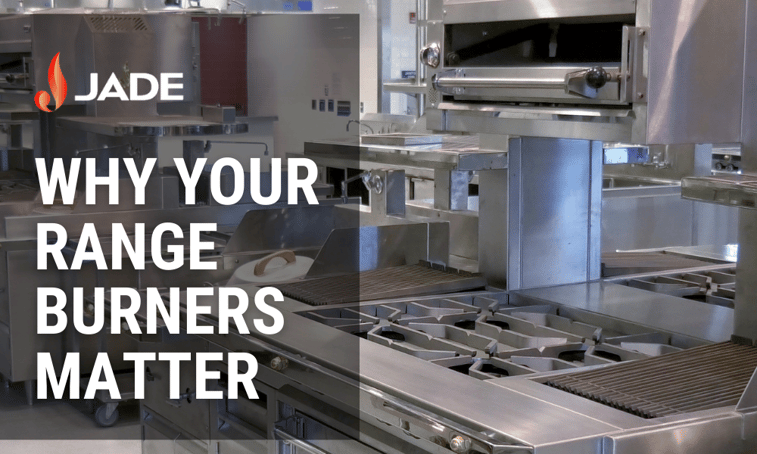 Chefs don't prefer one range over another simply because it's shinier. Operators aren't buying stainless steel cubes because they're looking for ways to take up space in the back of the house. Foodservice professionals buy ranges because they have burners, and this means the capabilities of those burners should drive the consideration process when selecting one commercial range over another.
THE FLAME MATTERS
Many commercial range open burners are built in a bowl shape, which is great for larger pans but not for smaller ones. With the right flame pattern that includes coverage inside the circular pattern, even small, four-inch pans will receive direct heat.
Ultimately, this provides versatility to operators using a range. It means you can go from a large pan fry to a very small sautée using the same equipment without sacrificing efficiency or productivity.
GET THE BEST BURNER
Commercial kitchens require high-powered equipment to be fast and efficient, and the same can be said for a commercial range. Units with higher BTU capabilities, such as Jade's ranges, can insert 35,000 BTUs into the cooking process.
Operators can deliver heat to the center of the pan with the two-piece hex head burner. With high heat 35,000 BTUs at the top with an impressive turndown ratio for simmer, the 35K burner delivers the same performance with either a standard steel grate or stainless steel "S" grate, giving total use of the surface.
EASIER TO CLEAN
Not only does the Jade 35K Hex burner give you great power with a tight flame that delivers heat to the center of a pot or pan, but the two-piece design also breaks down for easy cleaning.
When burners can be disassembled into two pieces, they are easier to clean because the top of the burner comes right off to provide greater accessibility.
STAY UP TO DATE WITH EVERYTHING JADE RANGE HAS TO SHARE