The Latest Trends to Look for in Foodservice for 2021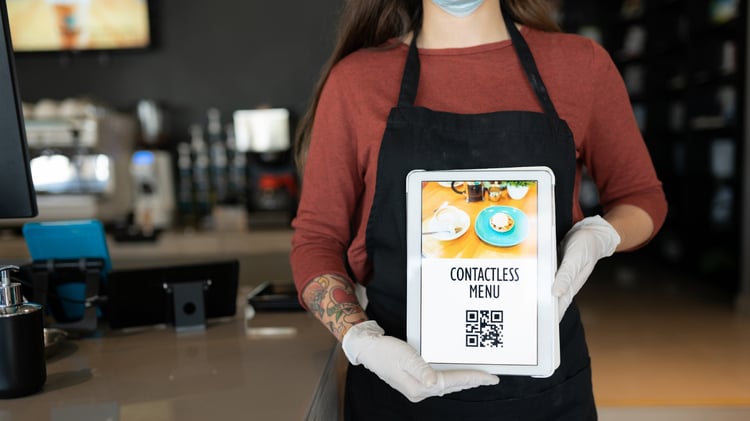 Foodservice Trends for the Second Half of 2021
We've seen a lot of changes in the foodservice industry throughout the last 12 months. To say it's been a challenge to adjust and transform the way we provide service as an industry is an understatement. As we continue to break through barriers, make necessary adjustments to meet customer demand, and work towards regaining a sense of growth and accomplishment, it's important to keep up with the latest trends and how to market them to your gain through your own operation.
As consumers venture back out into the world, we're noticing a steady pick-up in services. Many people want to experience the 'dine-in' fun again, or they want to support their favorite restaurants with grab-and-go services until we see a more steady decrease in COVID cases. Finding innovative solutions to meet somewhere in the middle of these consumer desires has driven these trends to the top in recent days. Here's what you'll notice many operations are utilizing as a means to increase ROI and get back to the enjoyment of serving customers.
ARTISANAL
One could make the argument that the last decade or so has been the golden age of food here in the United States, and though 2020 and 2021 have brought a resurgence in comfort foods, it doesn't mean those foods can't be "elevated" in their style. Even with dining rooms closed or operating at lower capacities, today's diner can identify quality ingredients cooked in the artisanal style, and today's operators can see the profit in it.
OPTIMIZE SERVICE WITH LESS SPACE
Restaurants play a major role in the community, and as we embrace the new normal many are finding that they're able to do more with less. We've faced hardships together, new and innovative solutions have allowed foodservice operations to find consistency in growing their service with the usage of less equipment. New appliances and equipment have given us the ability to streamline more cooking processes from the convenience of a singular unit.
Labor savings can often contribute to significant savings for foodservice operations. By choosing equipment that helps automate food preparation processes, businesses can shave off wasted time and allow staff to focus on other tasks and providing great service to keep customers coming back.
Streamlined kitchens mean better efficiency, which gives restaurateurs the confidence and freedom to test out new concepts. Whether you need to boil, broil, bake, fry, or refrigerate food items, Titan's Fire and Ice solutions from Jade Range put what you need where you need it to maximize efficiency and productivity and ultimately save on labor savings and time.
FIRE & ICE SOLUTIONS
Alongside adjustments to labor, digital processes, and kitchen operations, Jade Range's Fire & Ice solutions have created remarkable pathways to stay up to date with the latest trends. The Titan range bases provide you with everything you need at your fingertips. Choose between open burners, griddles, broilers, hot tops, or French tops that are combined with self-contained refrigerator and freezer bases for all of your prepping needs.
The heavy-duty drawers ensure that everything you need is within reach without having to maneuver through the kitchen in order to grab items. This helps you maximize efficiency and productivity whether you need to boil, broil, bake, fry, or refrigerate items. The Titan Fire & Ice combines automation with less need for real estate, and it provides you with dial thermometers so that you retain full control on items the entire time.
No matter what the current trends are with digital updates and finding how reliable technology can be, we will get through this together. Curious about which Jade Range product can help you optimize your foodservice operation? Get your free range assessment today to find out which solutions are best for your foodservice needs.
STAY UP TO DATE WITH EVERYTHING JADE RANGE HAS TO SHARE